New features – December 21th, 2021
New features – Decembter 21th, 2021
New features / Improvements
The 7.0. 8712 version introduces the following features :
Simplification of the Merge module
The classical merging mode was removed. Only the cascaded mode remains.
By default, the level of precision of the merging is set automatically. It can be personalized by clicking "Adjust the precision of the Merge".

Intelligent layer order
When a Representation module is linked to the Visualisation, the order of layers is reorganized automatically in order to get a more consistent result.
The order of the layers is determined as follows: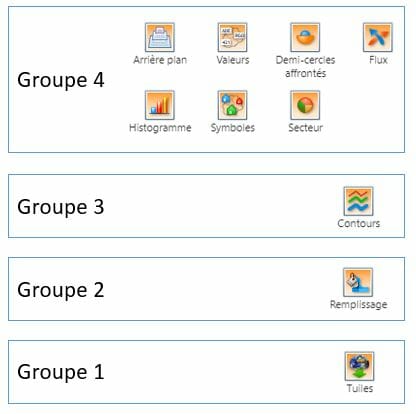 Above the highest layer of the same group, if it exists
Above the highest layer of the group just below, if it exists
Users can always reorganize completely the order of layers to match their preferences.
Updates of the upper ribbon menu
The suggestions have been removed from the interface.
"My Library" becomes "Favorite modules" , with a change of icon. You can still find the modules you added to your library there.

C&D 7.0.8845 version : minimum size of the symbols of a map, calculation of the auto size of the symbols...