New features – February 02nd, 2021
New features – February 02nd, 2021
New features / Improvements
The 7.0.8053 version introduces the following features:
[CDO] Atlas data table: rounding values up or down
Expert users can now set the number of decimal places displayed in each column containing numeric data in the data tables of their Atlases.

[CDO] Global charts / Tooltips / Popup cards: improved formatting
Analyst and Expert users can now improve the formatting of their global charts (Pie charts/Plot charts/Bar charts) in their flowcharts, for the layout of documents or for using in an Atlas or in tooltips and popup cards:

The unit can be displayed when the values are displayed in the chart.
A thousand separator is applied by default for all values.
[CDO] Symbols module: a more user-friendly interface
A new accordion interface for setting the parameters of visual variables (Size, Shape, Color, etc.) and the selection of the associated data.

Simplified adjustment and preview of the size of the symbols.

Preview of the shapes during the selection.

Simplification of numerous parameters.
[CDO] Filling / Strokes modules: using the name or the Identifier of geographical entities as qualitative data
Expert and Analyst users can now use the Name or the Identifier of the geographical entities in their maps as qualitative data in order to set the colors to be displayed in the Filling and Strokes modules.
[CDO] Wizard: using discretizations in "Custom" mode
Expert users can now use the "Custom" discretization mode in their Wizards.
They can add the class boundaries configuration table of the "Custom" Discretization mode to the steps of their Wizards, which allows Explorers to enter values of their own choosing as class boundaries.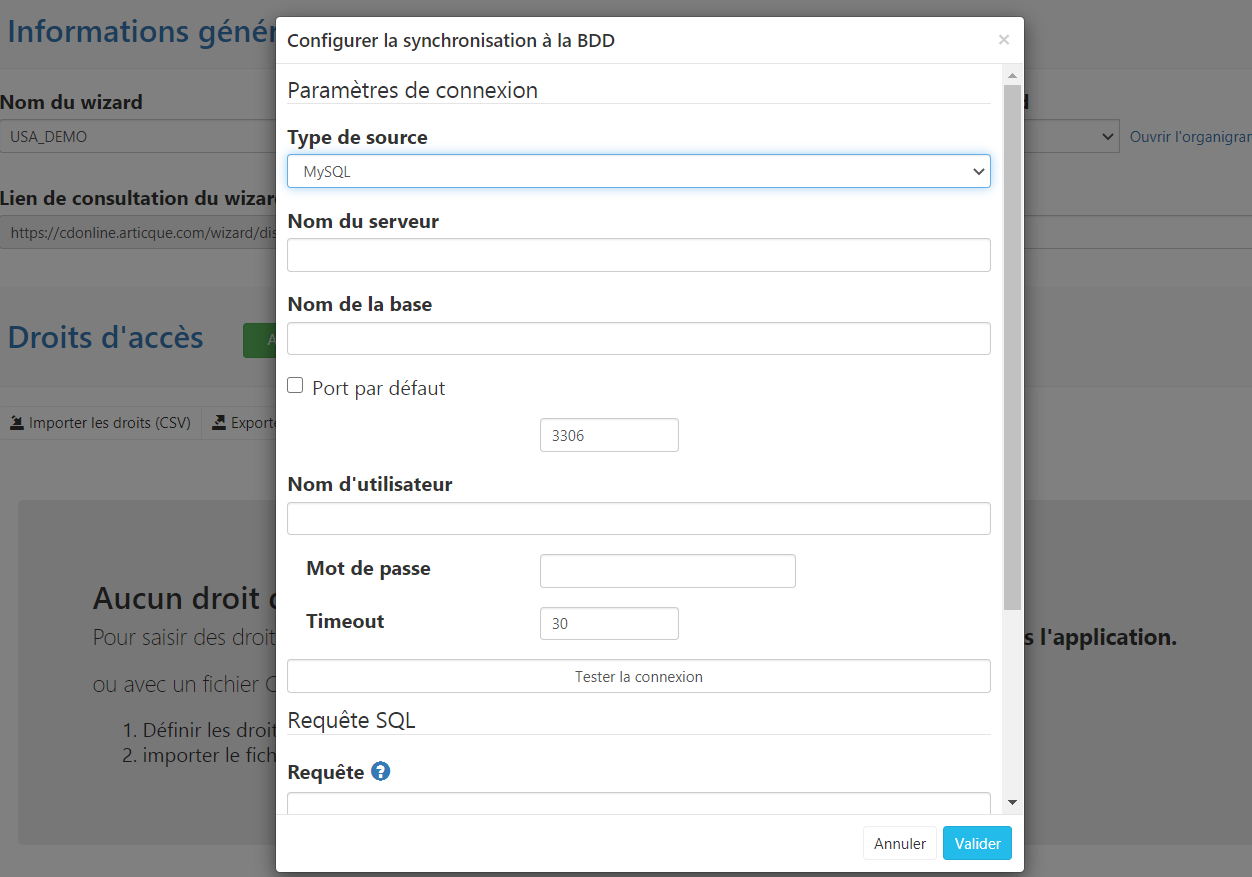 C&D and Articque Platform 7.0.7983 version. Wizards access rights database, new interface of the "Map" and "Data" modules, ...