New features – April 12th, 2022
New features – April 12th, 2022
New features and improvements
The 7.0.8818 version introduces the following features:
Europe boundary maps are now provided automatically
The Europe boundary maps are the maps of European countries, provided with several level of geographic breakdowns.
For Analyst/Expert users of C&D Online who possess the road options for Europe (for light-duty vehicles or heavy-goods vehicles), the Europe boundary maps will be delivered automatically in the Resources menu of your user space.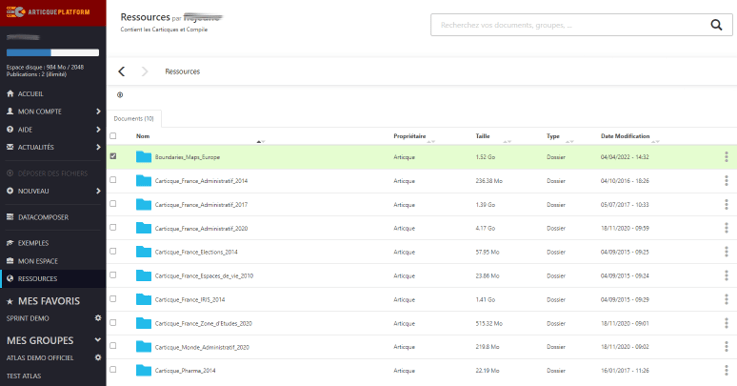 ---
Reminder: our offers and products are evolving!
In order to implement our product strategy for the next few years, we need to concentrate our efforts on our most promising innovations, acclaimed by our users: C&D Online and Articque Platform. Consequently, we are no longer selling C&D Desktop licenses, or the associated Serenity contract. However, C&D Desktop users can subscribe to C&D Online or Articque Platform to benefit from their numerous advantages. They will also retain the projects they created in C&D Desktop, since the flowcharts, data and base maps can be uploaded in the new solutions. To learn more, please get in touch with your commercial contact!
The publication of simple maps via a URL (a feature offered by C&D Online and Articque Platform) makes way for interactive atlases starting May 10, 2022. If you are an Analyst user, you can still share your analyses online completely securely by becoming an Expert user and benefitting from the power of atlases! Get in touch with your commercial contact to learn how.
Any questions ? Contact us!
C&D 7.0.8845 version : minimum size of the symbols of a map, calculation of the auto size of the symbols...