New features – September 3rd, 2019
C&D and Articque Platform
7.0.7105 and 7.0.7135 versions
New features – September 3rd, 2019
C&D and Articque Platform
7.0.7105 and 7.0.7135 versions
New features
The 7.0.7105 and 7.0.7135 versions introduce the following features:
[CDD/CDO/AP] Personalized SVG vector icons
Analysts and Experts can now use personalized vector icons in SVG format in the Symbols modules of their flowcharts in C&D Desktop, C&D Online and Articque Platform.
SVG vector symbols let you display entirely personalized pictograms, the size, color, outline and orientation of which can vary, like for any other standard symbol in C&D.
Analysts and Experts can upload their own SVG files to their personal spaces and to their groups in C&D Online/Articque Platform, in order to use them as personalized shapes in their flowcharts, maps, atlases and Wizards.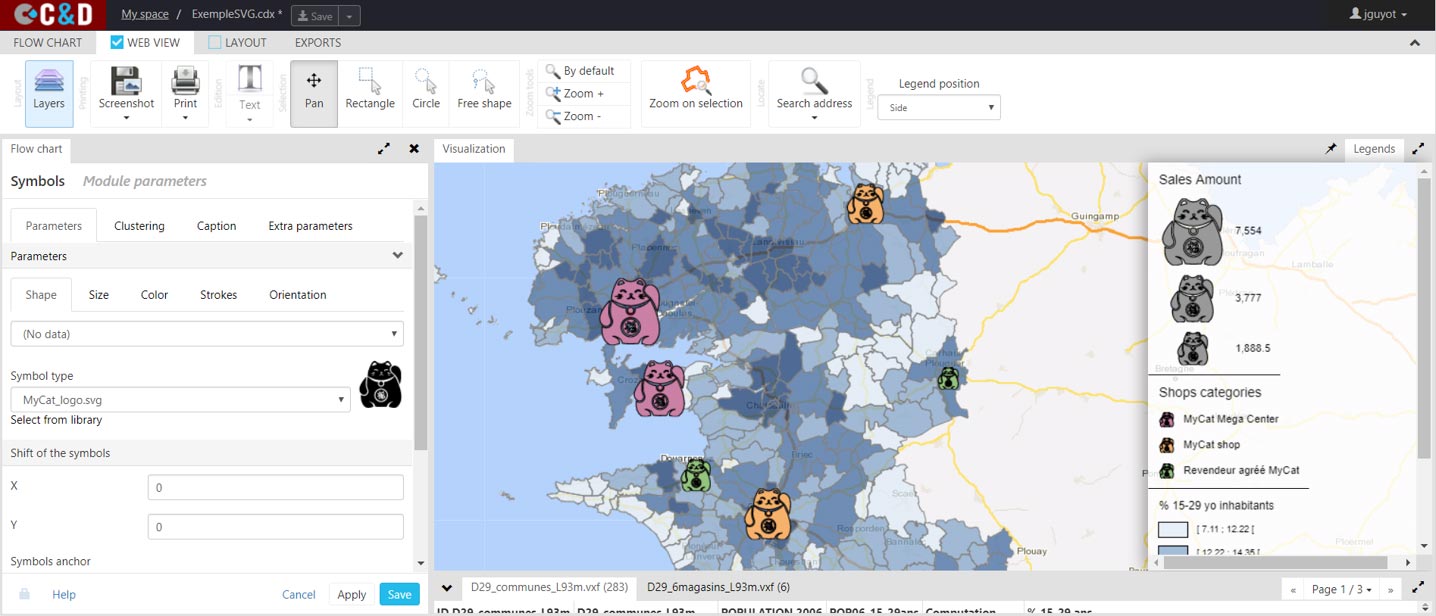 [CDD/CDO/AP] Setting the alignment points of symbols
Analysts and Experts in C&D Desktop, C&D Online and Articque Platform can now choose the way in which pictograms are aligned with centroids or with the points where they appear.
Using an image or pictogram to "point" to a specific point (such as a flag or a pin) makes it easier to display it and indicate the designated place with precision.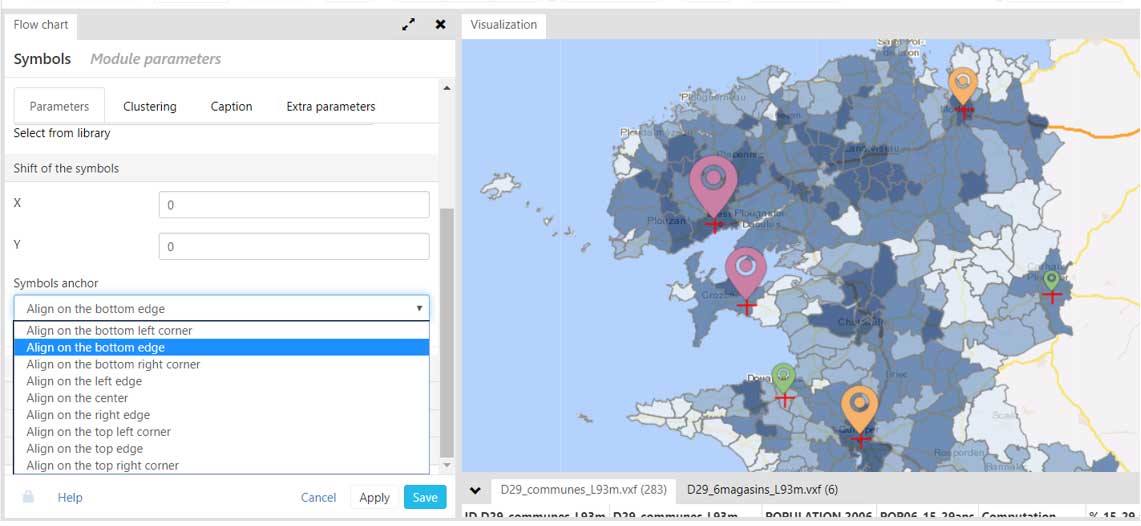 [AP] Sending automatic Multimap exports to a mailing list
Analysts and Experts in Articque Platform can now send the results of a multimap export to individual recipients with a valid Articque Platform account.

Recipients receive an automatic email notification letting them know that their reports or maps are available in their personal Articque Platform space, with a link to access them and download them.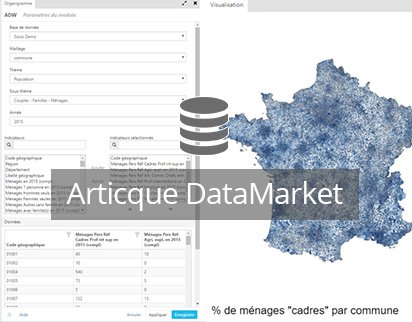 C&D and Articque Platform 7.0.7640 version. Articque DataMarket data catalogue, new filtering possibilities, new SSO configuration (Articque Platform)...