New features – October 2nd, 2019
C&D and Articque Platform
7.0.7243 version
New features – October 2nd, 2019
C&D and Articque Platform
7.0.7243 version
New features
The 7.0.7243 version introduces the following features:
[CDO/AP] New Clusters feature for Atlases – BETA
The new "Clusters" feature (available in beta in C&D Online and Articque Platform for now) allows the user to automatically create dynamic groups of symbols in atlases, in order to simplify the representation of a large number of points on the map.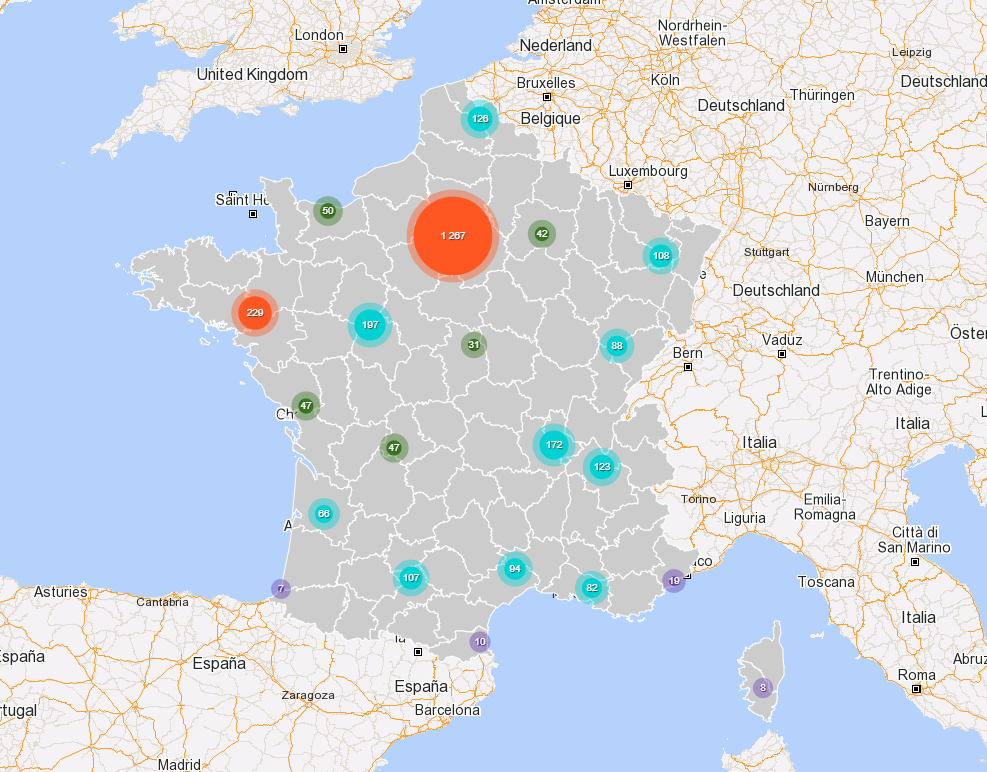 The clusters divide automatically depending on the zoom level, or when you click on them.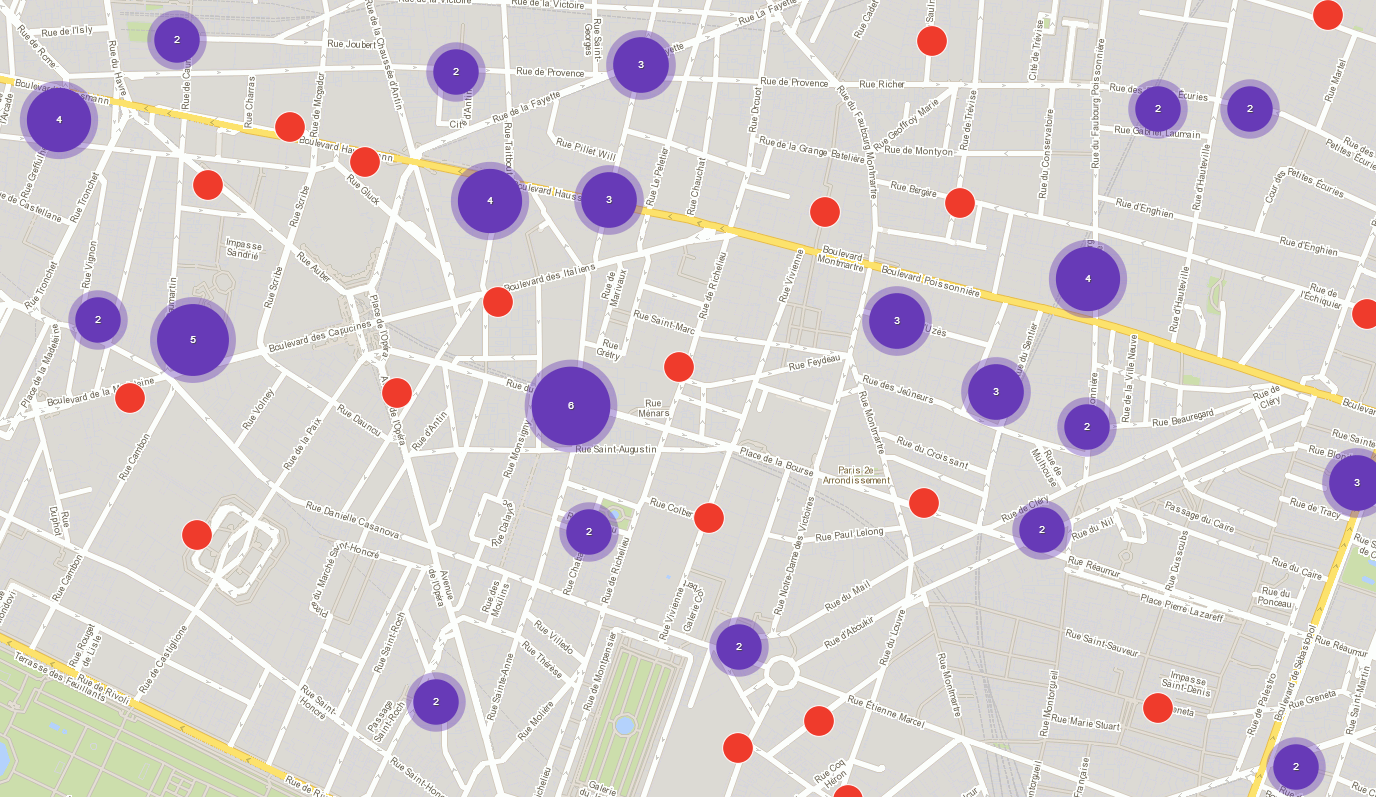 The size of the clusters can be either identical or proportional (for example, depending on the number of points representing clients, on the total sales amount generated by all the aggregated points, etc.)
The color of the clusters can be unique, or vary according to a color gradient (ex: depending on the average number of products bought by the aggregated clients points, or on a goal completion rate for the aggregated shops, etc.)
It is possible to display a value label for each cluster.
The origin of aggregated points can be displayed on the map as a hull when you hover your mouse over a cluster.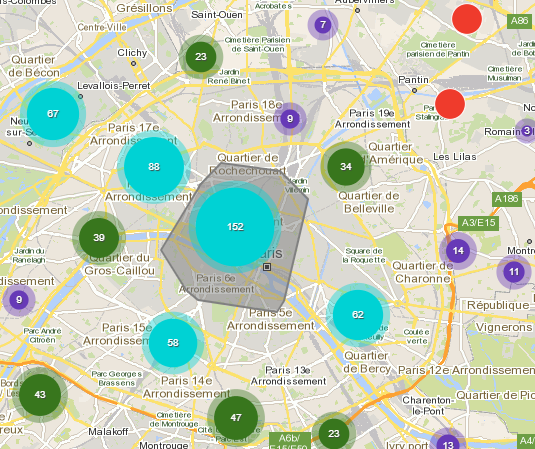 When several points are overlaid (ex: several clients are located at the same address, in the same building), the "Clusters" feature also lets you make them out clearly and display their individual tooltips: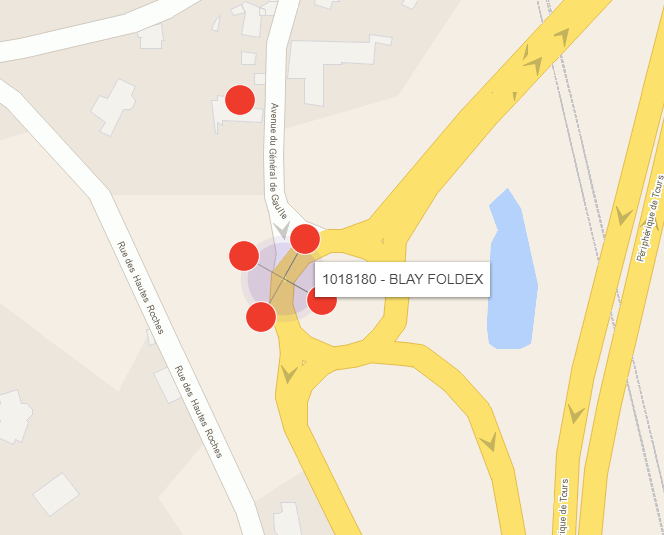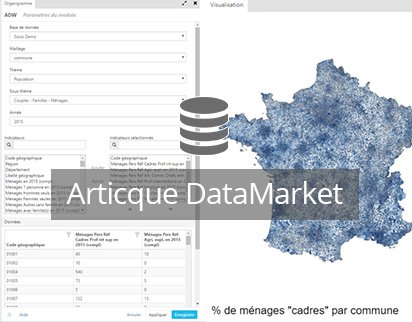 C&D and Articque Platform 7.0.7640 version. Articque DataMarket data catalogue, new filtering possibilities, new SSO configuration (Articque Platform)...