New features – February 18th, 2020
C&D and Articque Platform
7.0.7497 version
New features – February 18th, 2020
C&D and Articque Platform
7.0.7497 version
New features
The 7.0.7497 version introduces the following features:
[CDD/CDO/AP] New "Concave hulls" mode
The Hull module now offers a new "Concave hulls" mode so that Analysts and Experts can draw even more precise hulls to better represent their catchment areas, stores and services groups.
An example of the visualization of the catchment area of a point of sale using the location of its clients: the "Concave hull" mode draws the shape of the point cloud with more precision.
| | |
| --- | --- |
| Enveloppes convexes | Nouvelles enveloppes concaves |
More precise concave hulls allow users to refine the count of target inhabitants or companies within the represented areas in order to better perceive their true potential, for example.
A "radius" factor can be configured to refine the precision of the outline ("concavity") of represented concave hulls.
Concave hulls use an "Alpha-shapes"-type algorithm allowing a precise and configurable detection of the outline of the point cloud.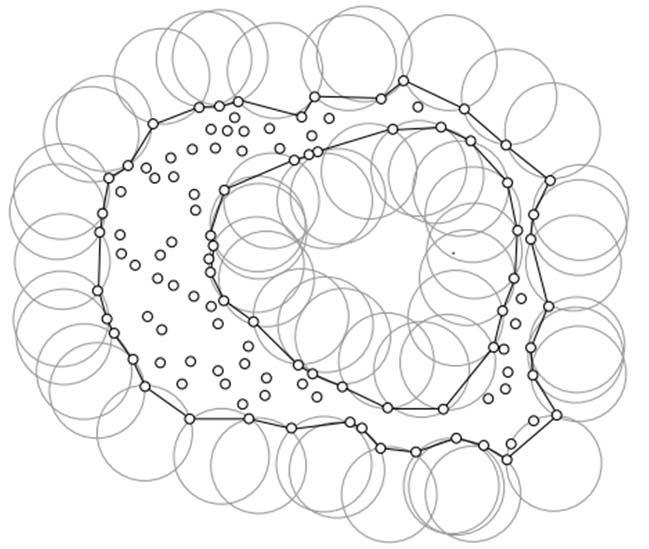 [CDO/AP] Custom map: draw polygons and lines
The Custom map module now allows users to draw polygons and lines as well as points.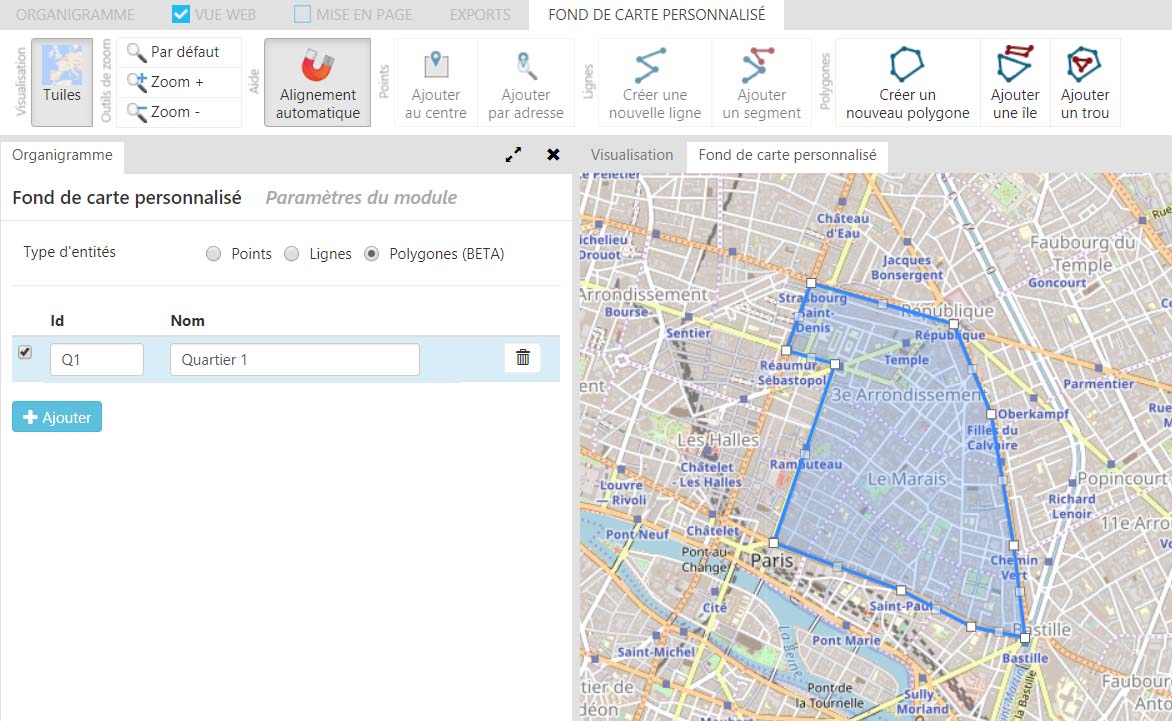 It is possible to draw complex polygons, with "holes" or "islands" (multiple parts, or "multiple polygons")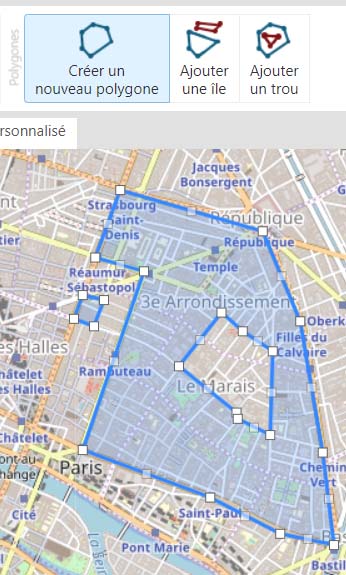 It is now also possible to draw simple or complex lines (polylines or "multiple polylines")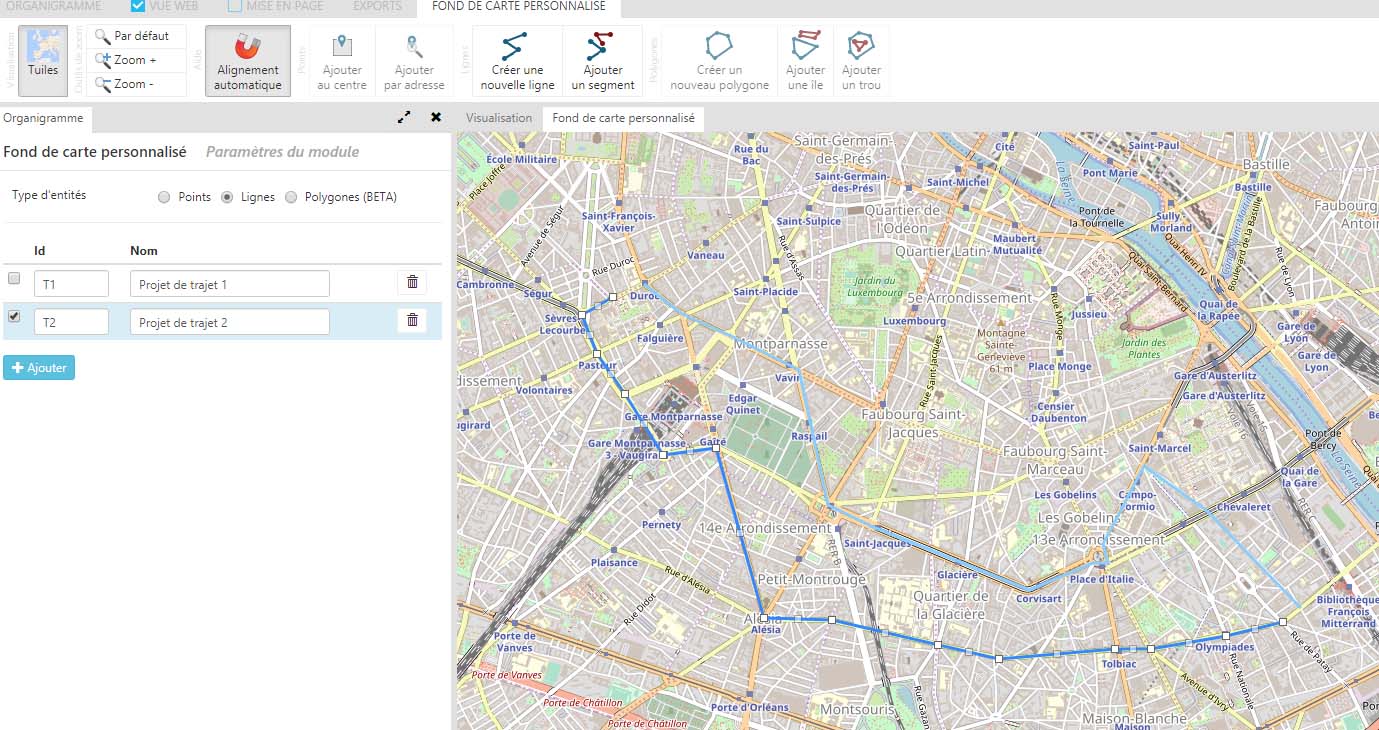 Users can assign a name and ID to the geographic entities created via this method.
It is possible to drag and drop a GeoJSON map file into the module interface to edit its entities and its outlines.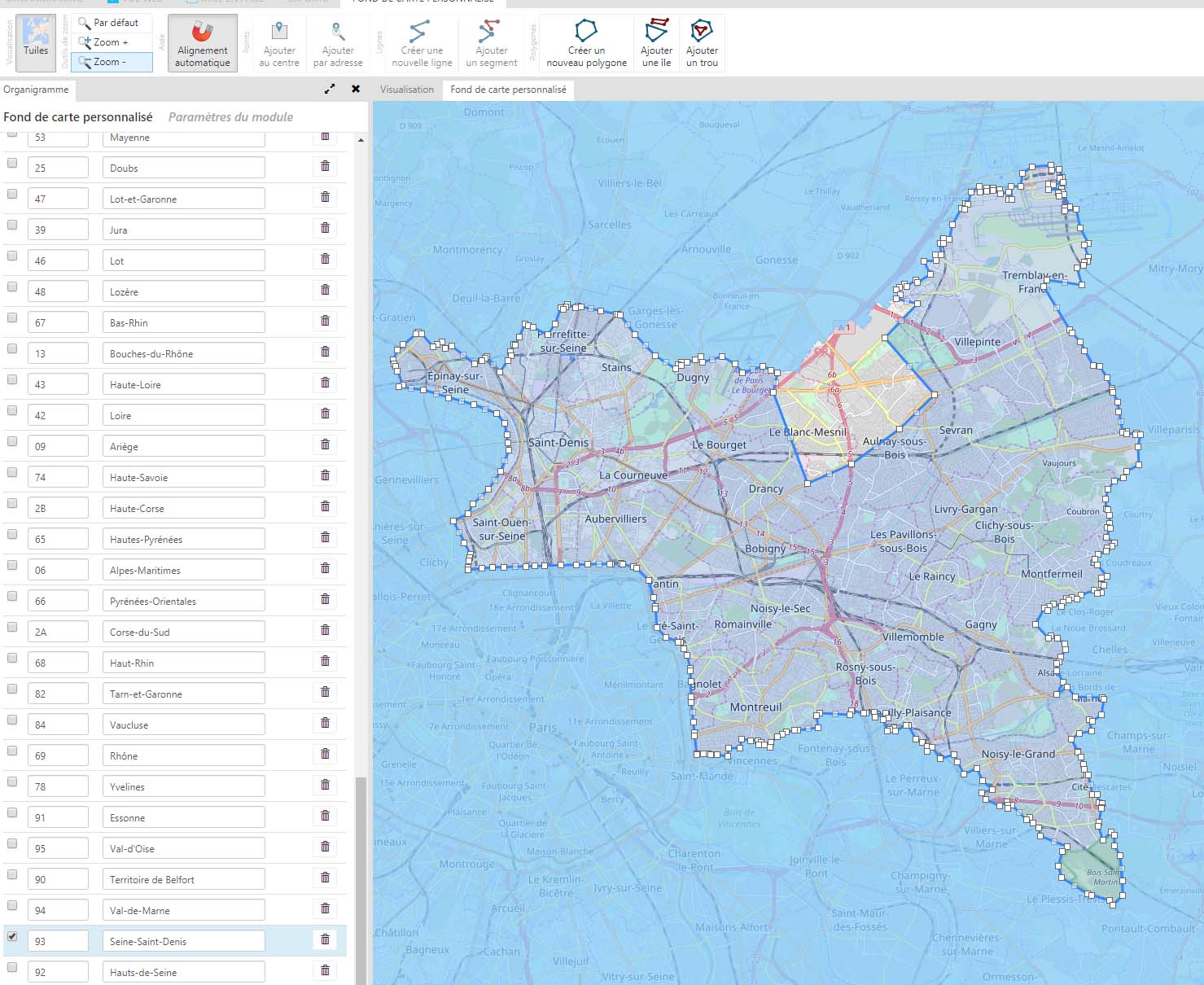 The points, lines and polygons drawn in a Custom map module can be exported and saved as various file formats via the Exports menu.
[CDO/AP] Simplification of the choice of map and data files within Wizards
Experts can now create customized lists of map files (in the Map module) and data files (in the Data module) to make it easier for Explorers to choose the geographic boundary map file they need for their analysis or the data they need to represent.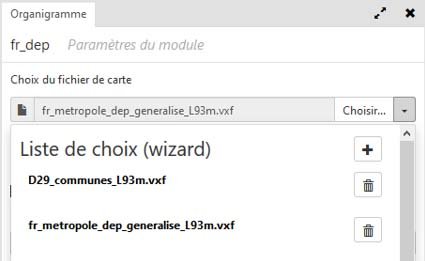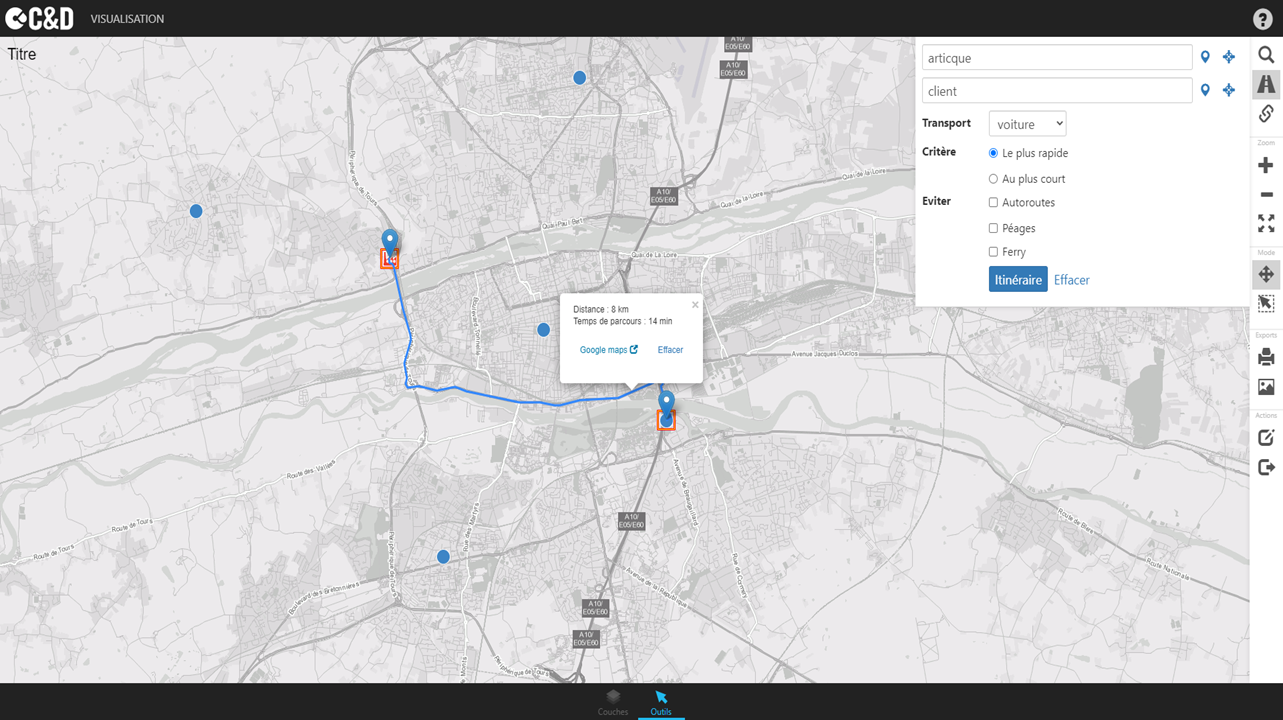 C&D and Articque Platform 7.0.7847 version. Additional presentation options for filters on Wizards, new label overlay management for Atlas, ...