New features – March 31th, 2020
C&D and Articque Platform
7.0.7640 version
New features – March 31th, 2020
C&D and Articque Platform
7.0.7640 version
New features
The 7.0.7640 version brings following new features :
[CDD/CDO/AP] New Articque DataMarket module
Maps & Data and Articque Platform users will receive an automatic email to activate their access to the service as well as their account, at no extra cost.
The new Articque DataMarket module allows Expert and Analyst users to access Articque's data catalog, in order to enrich their cartographic analyzes and their C&D flowcharts.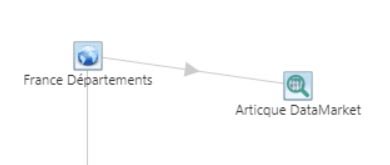 The module currently gives access to two main databases:

Socio-Demographic base France

The Socio-Demographic France database includes numerous data tables and indicators on the population, housing, tourism, income, households, etc. at different administrative levels in France (Regions, Departments, Communes, IRIS)
Access to the Socio-Demographic France database is included for all Expert and Analyst users

Entreprises base France

The Entreprises France database lists all the French companies from the SIRET database and their associated information (workforce, activity, legal status, etc.), enriched with geolocation information of their postal address, allowing them to be represented on a map in C&D
Access to the Entreprises France database is included for all Expert users
Analyst users can have access to the Entreprises France database by purchasing an optional subscription.

The Articque DataMarket module offers an interface for choosing the Articque DataMarket database to be queried, their geographic mesh and the year of the data.
It is possible to navigate among the themes and sub-themes, then select the columns of indicators to import into the C&D flowchart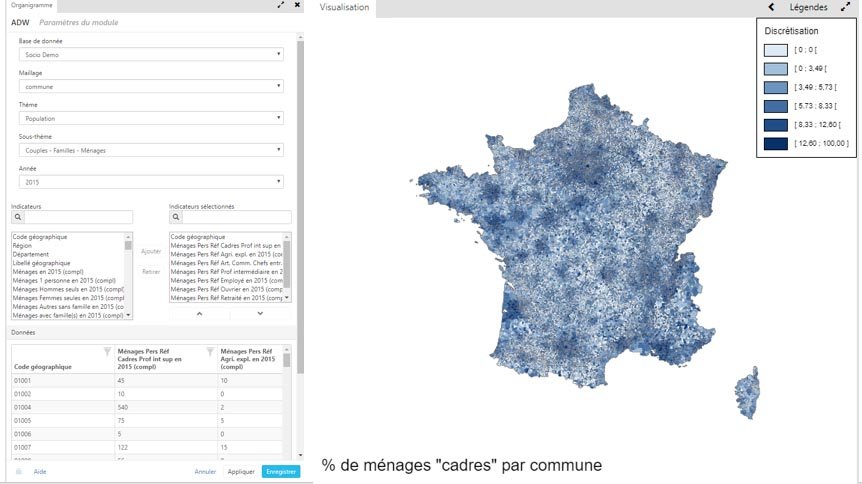 Most indicators can be filtered or extract data on a particular territory or on specific criteria (eg "municipalities with more than 10,000 inhabitants")
Example of representation of companies of the "Bakery and Bakery-Pastry" type in Paris and close area: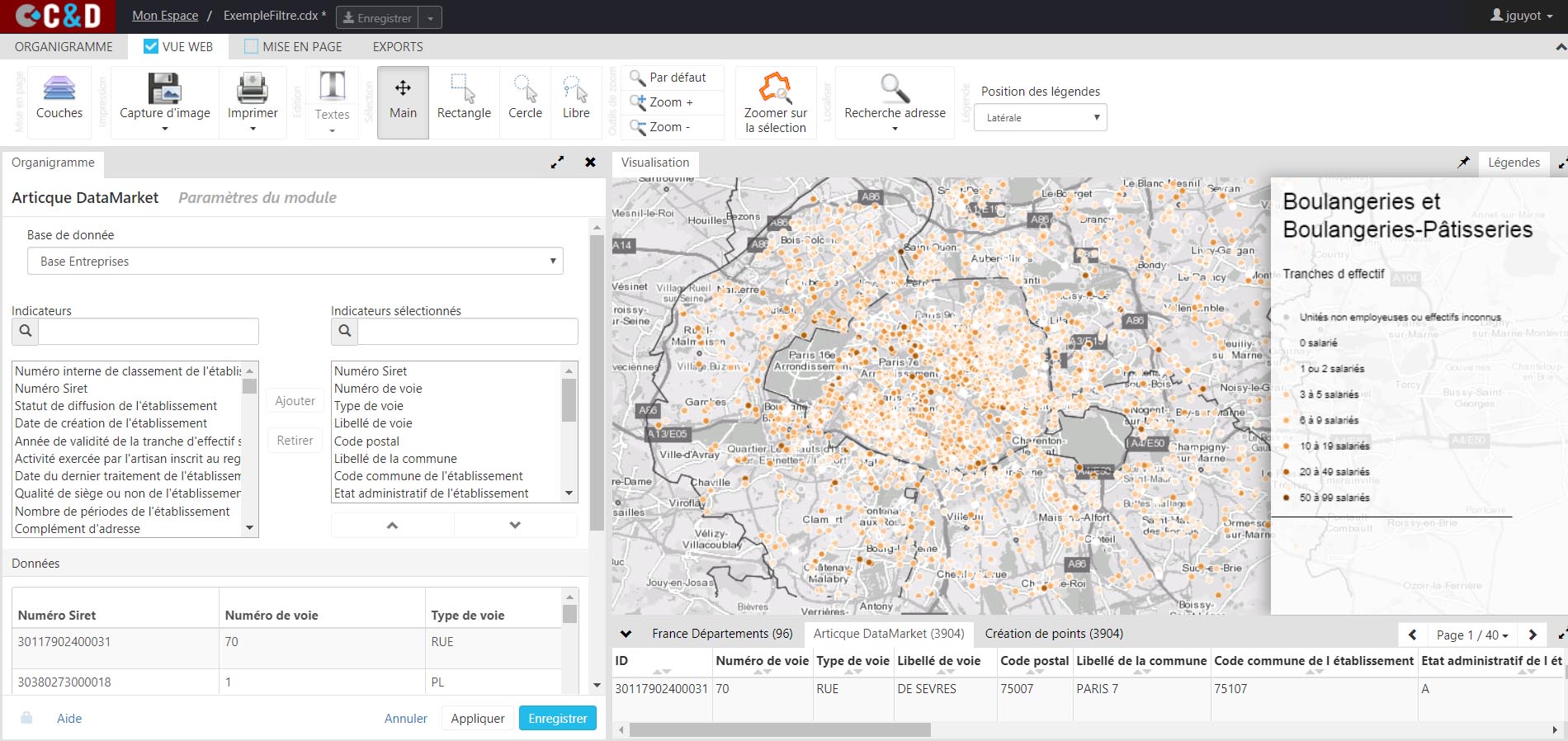 The data catalog available in Articque DataMarket module will be regularly enriched with updates of existing data as well as new data sources, as included or optional.
[CDO/AP] Web Atlas: customize the URL associated with your atlas logo
It is now possible to customize the URL to which a click on the logo of your atlas should lead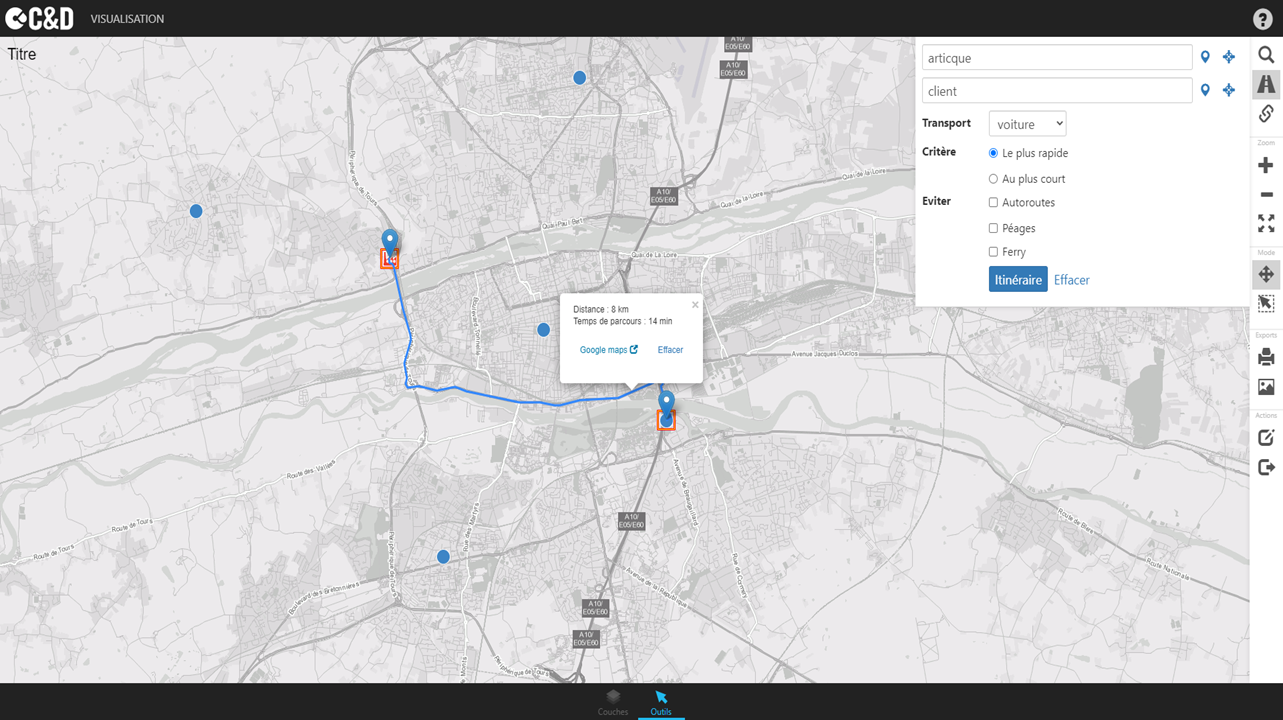 C&D and Articque Platform 7.0.7847 version. Additional presentation options for filters on Wizards, new label overlay management for Atlas, ...