New features – February 3rd, 2020
C&D and Articque Platform
7.0.7463 version
New features – September 3rd, 2019
C&D and Articque Platform
7.0.7463 version
New features
The 7.0.7463 version introduces the following features:
[CDO/AP] Quickly access your most frequently used files using Favorites.

The Map and Data modules of the flowchart now allow users to quickly access the map and data files they use often to save time.
By default, two map files (France_departements_metropole.geojson / World_countries.geojson) and two data files (France_departements_metropole_population_exemple.xlsx / World_countries_data_sample.xlsx) are suggested as favorites.
You can manage your list of favorites and delete map or data files from the list via the "My account => Favourites" section.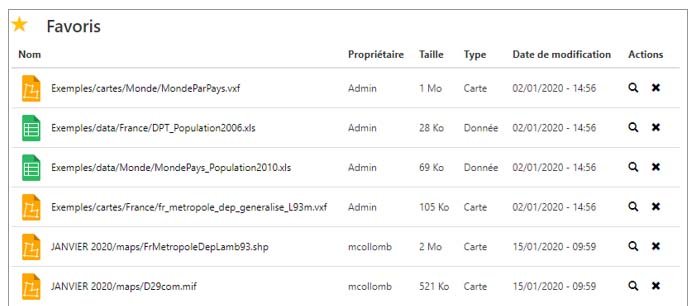 You can add files to your list of Favorites from any of your groups and folders/subfolders (using a right click or the menu bar):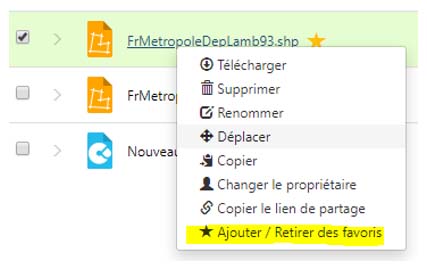 [CDD/CDO/AP] Districting without a known starting point
The new "Genetic districting" option of the Districting module now allows users to break a territory into balanced districts without necessarily having starting points for the districts.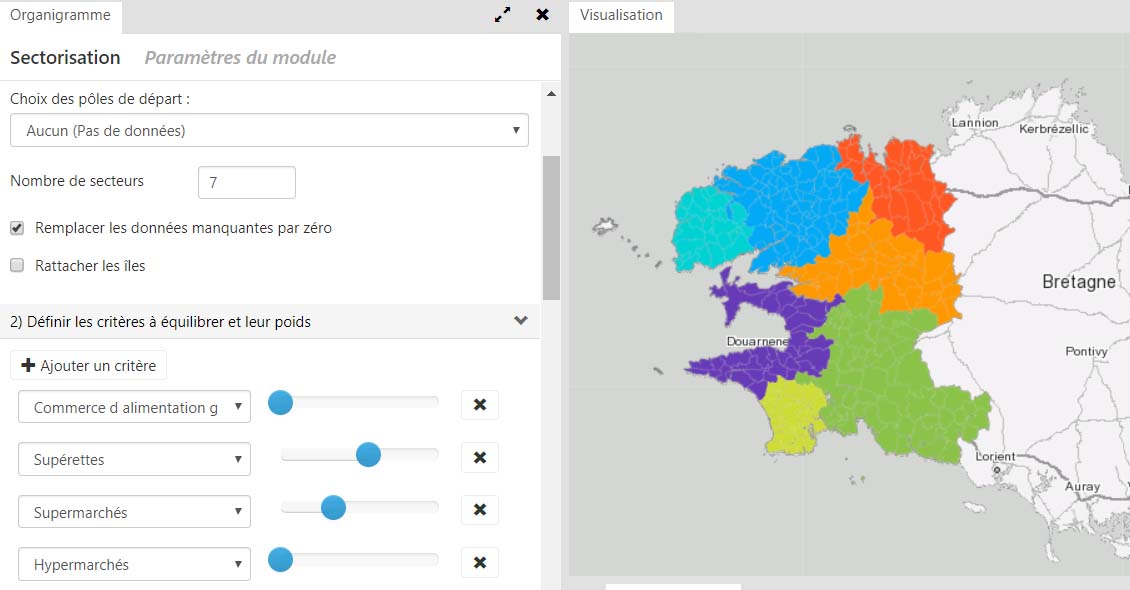 You can also specify specific starting points for some districts and require the Districting module to take them into account when it calculates optimized districts: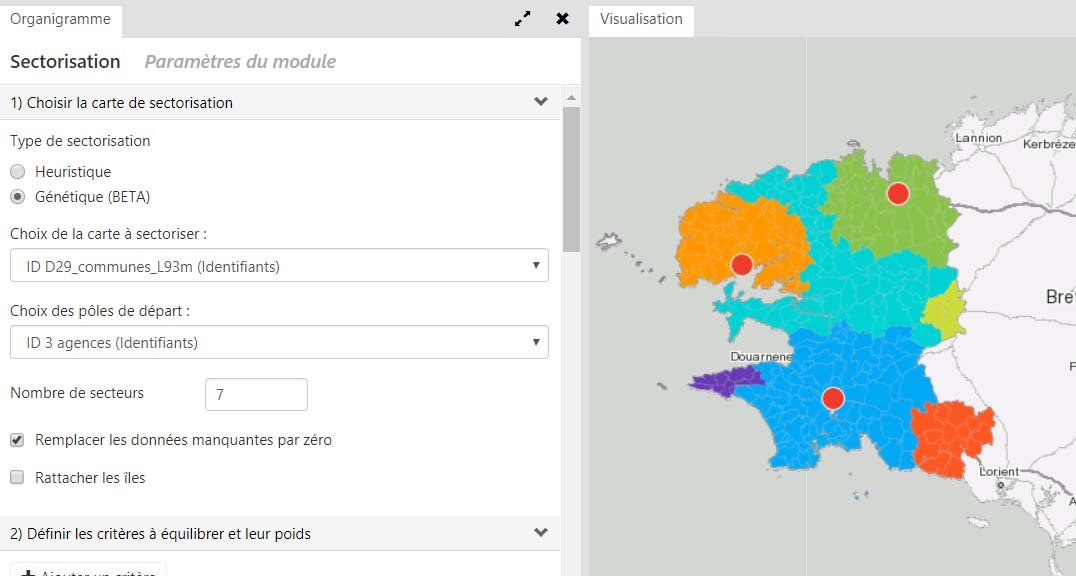 [CDD/CDO/AP] New Centroids module
The new Centroids module allows the user to compute the weighted centroid of a group of points or territories depending on an associated quantitative data of "weight" (for example, a sales revenue, a number of interventions to carry out, a number of clients, a workload) and on a distance to them.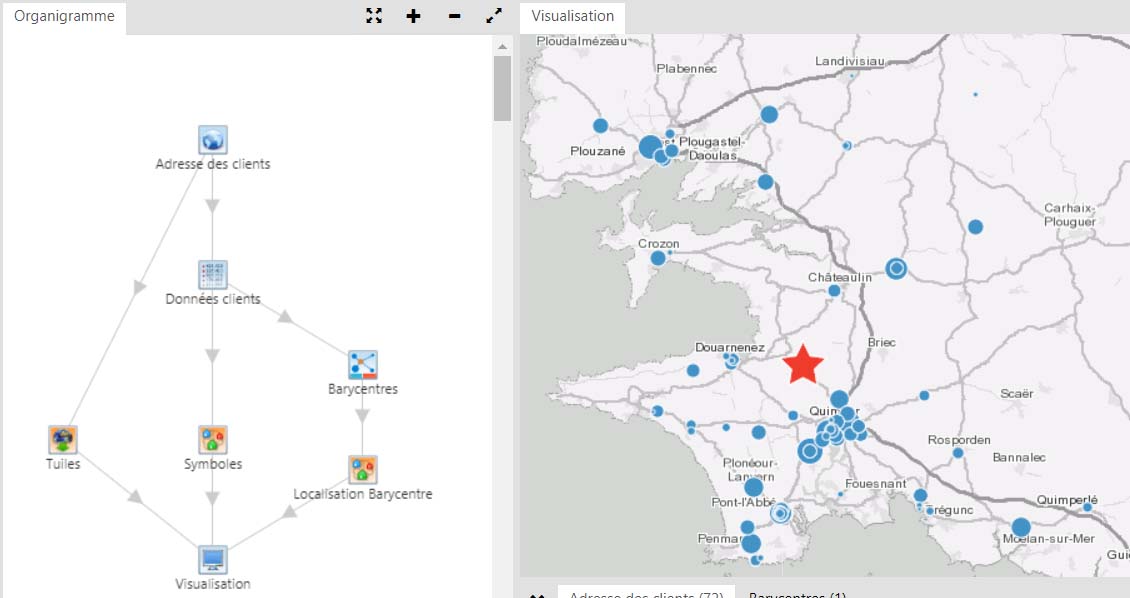 If your points or territories are divided into several "groups" using a qualitative data (for example: the name of the agency they are affiliated to), the module can compute a different centroid for each group automatically.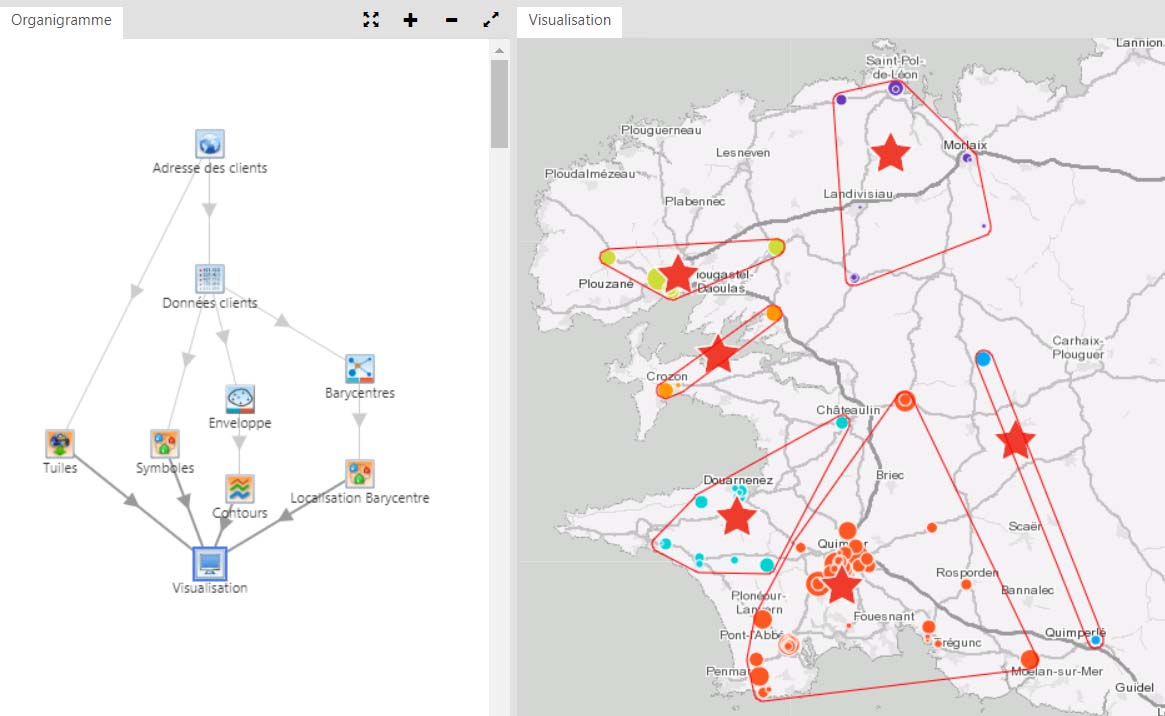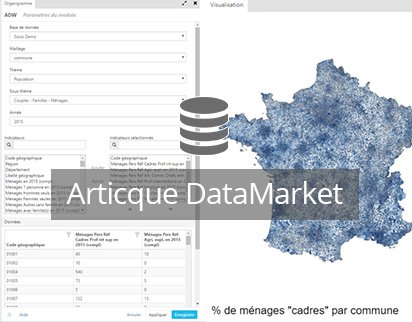 C&D and Articque Platform 7.0.7640 version. Articque DataMarket data catalogue, new filtering possibilities, new SSO configuration (Articque Platform)...