New features – June 23th, 2020
C&D and Articque Platform
7.0.7823 version
New features – June 23th, 2020
C&D and Articque Platform
7.0.7823 version
New features
C&D version 7.0.7823 brings the following new features:
[CDO/AP] Personal Modules Library
C&D Online or Articque Platform Analysts and Experts can now save pre-configured modules in their new Personal Library of custom modules, to save time when creating their flowcharts.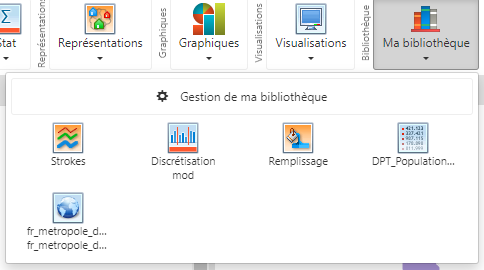 Users can store all types of modules in their personal library: Map Modules with pre-selected boundaries map file, Database Module with a pre-saved request, Symbol Modules or Filling Module with pre-configured fixed shapes / colors , etc.
Adding a module to the personal library is done by a "right-click => Add" from the flowchart, or directly in the library management interface: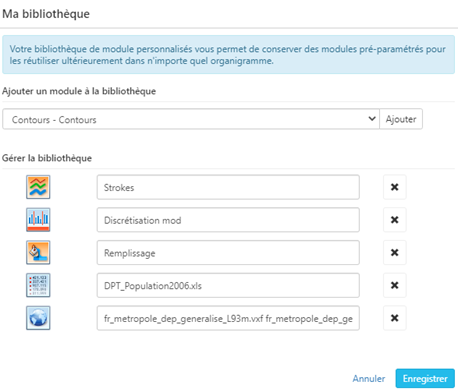 The library management interface also allows you to rename the modules (in order to simplify their identification) or to delete them.
C&D 7.0.8941 version : 294 new icons for proportional symbols, IRIS 2021 background added...